Implementation period: November 2019
Skolkovo LegalTech. Black Edition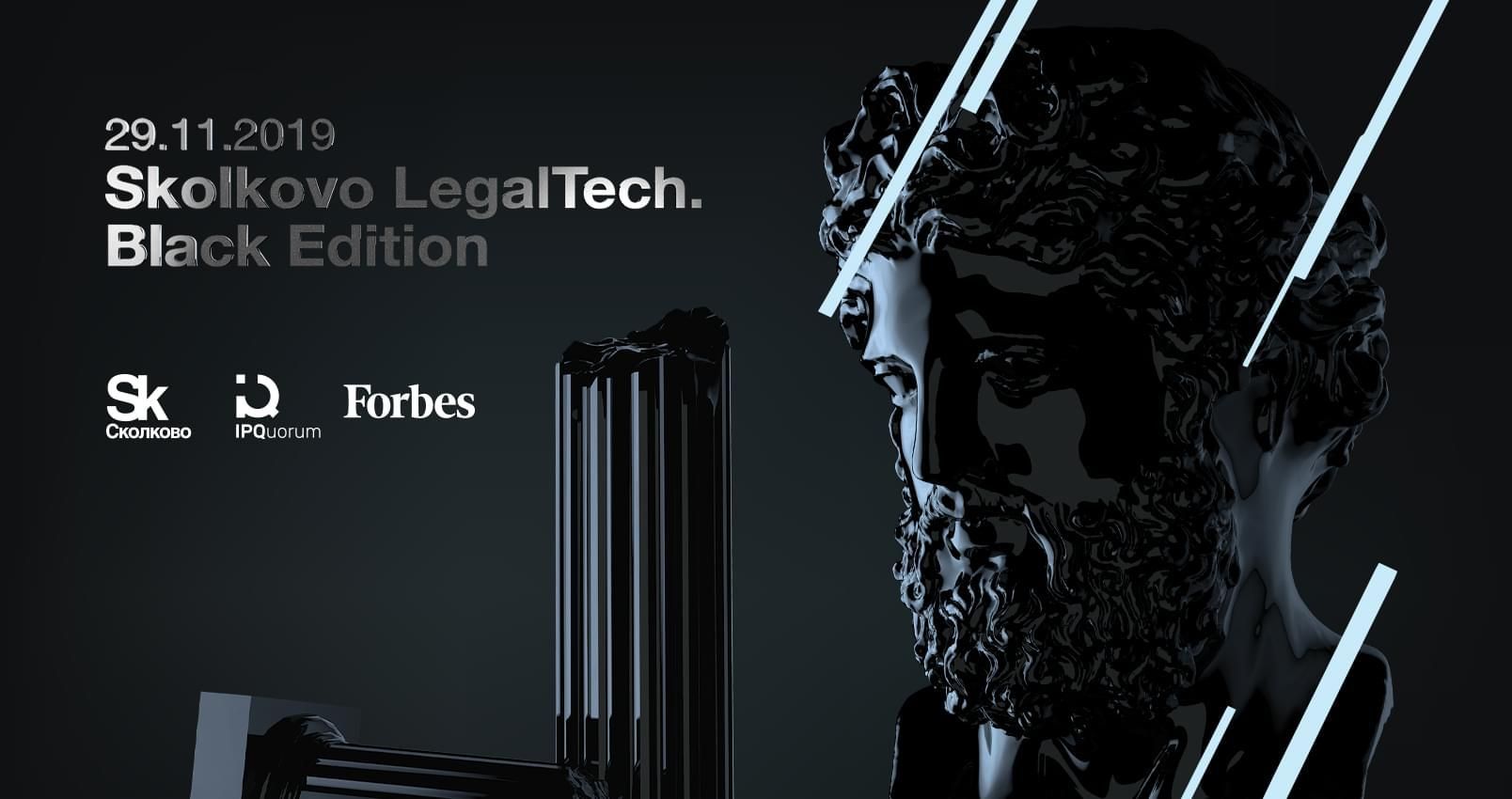 Project title
Skolkovo LegalTech. Black Edition
Customer
IPChain Association, Skolkovo Foundation
Audience
3 800 000 people
Web сайт
sklegaltech.com
On November 29, 2019 the Skolkovo LegalTech.Black Edition conference was held as a private event at the business club in the Matrix building of the Skolkovo Innovation Center. For the first time, the conference was organized in partnership with the IPQuorum communication brand and Forbes Russia, bringing together prestigious business owners and top management of high-tech corporations, legal institutions and consulting companies, research establishments, and government officials. As part of the business program of the Forum, representatives of major consulting companies and top global experts in the LegalTech sphere discussed the challenges accompanying revolutionary innovations in the legal sphere and successful practices for achieving the maximum impact of technology in work processes. The organizers were guided by the following message: Skolkovo LegalTech.Black Edition as a New Look at the LegalTech segment and its nature within a context of business innovations and high-tech technologies.
Day

Business events

Speakers

Participants
Corporate communications
we developed and successfully launched a renewed concept for the Skolkovo LegalTech conference;
we uploaded content based on different types of audience;
we researched and assembled- a group of media partners including: Rossiyskaya Gazeta, FORBES, Interfax, Expert, Vedomosti and others
Information partners

Publications

Journalists in the venue
Digital communications
we developed and implemented a communication strategy forthe timely and regular coverage of Skolkovo LegalTech.Black Edition in social media and new media;
we launched adigital advertising campaign;
we developed the concept and format for a special series of announcements: #OnTheGuestList.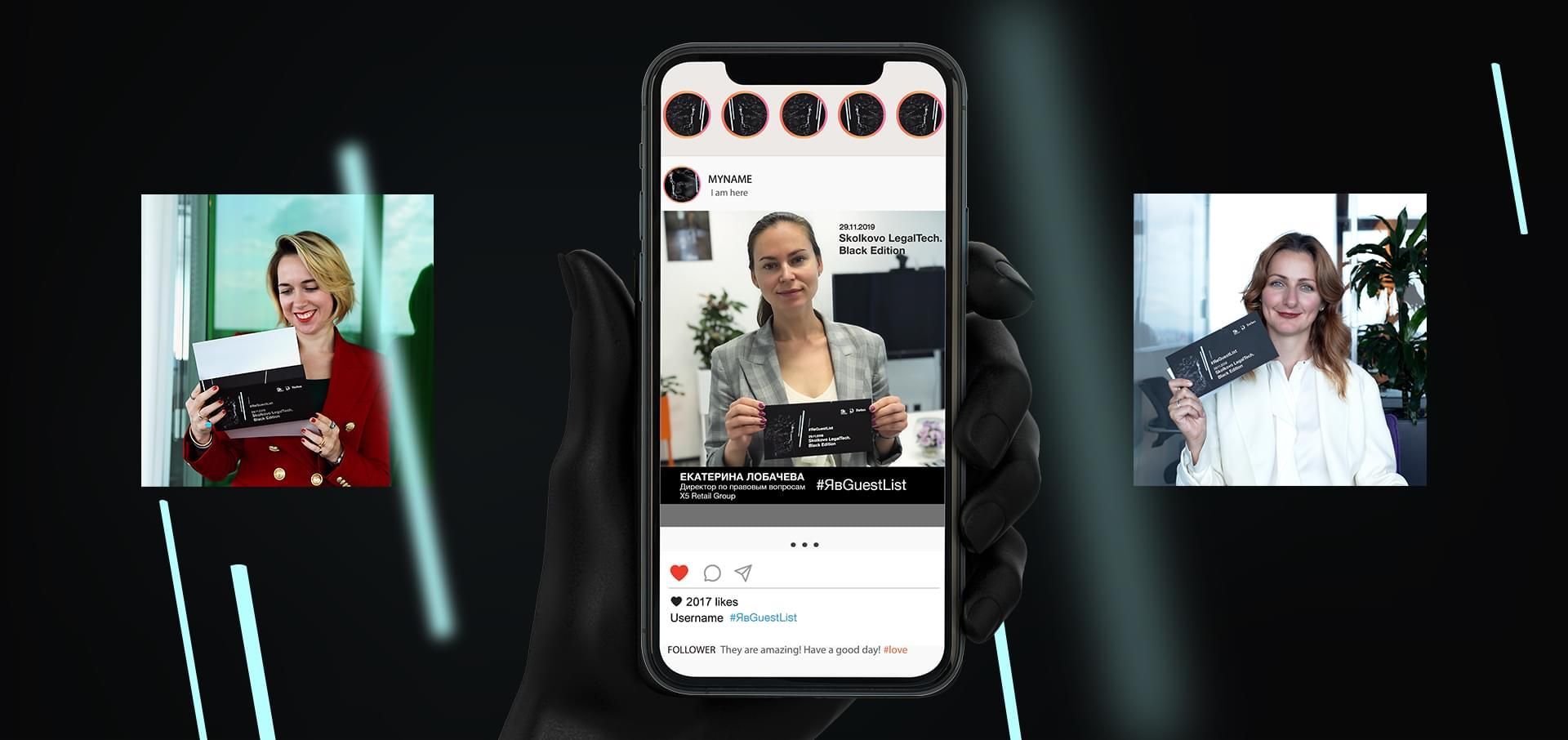 registrations

Releases on the day of the event

Visitors to the website
Design
225
we developed a corporate identity and brand book for the event;
we launched an original line of promotional souvenir products (gifts for participants);
we created a unique cover design for the current issue of Forbes.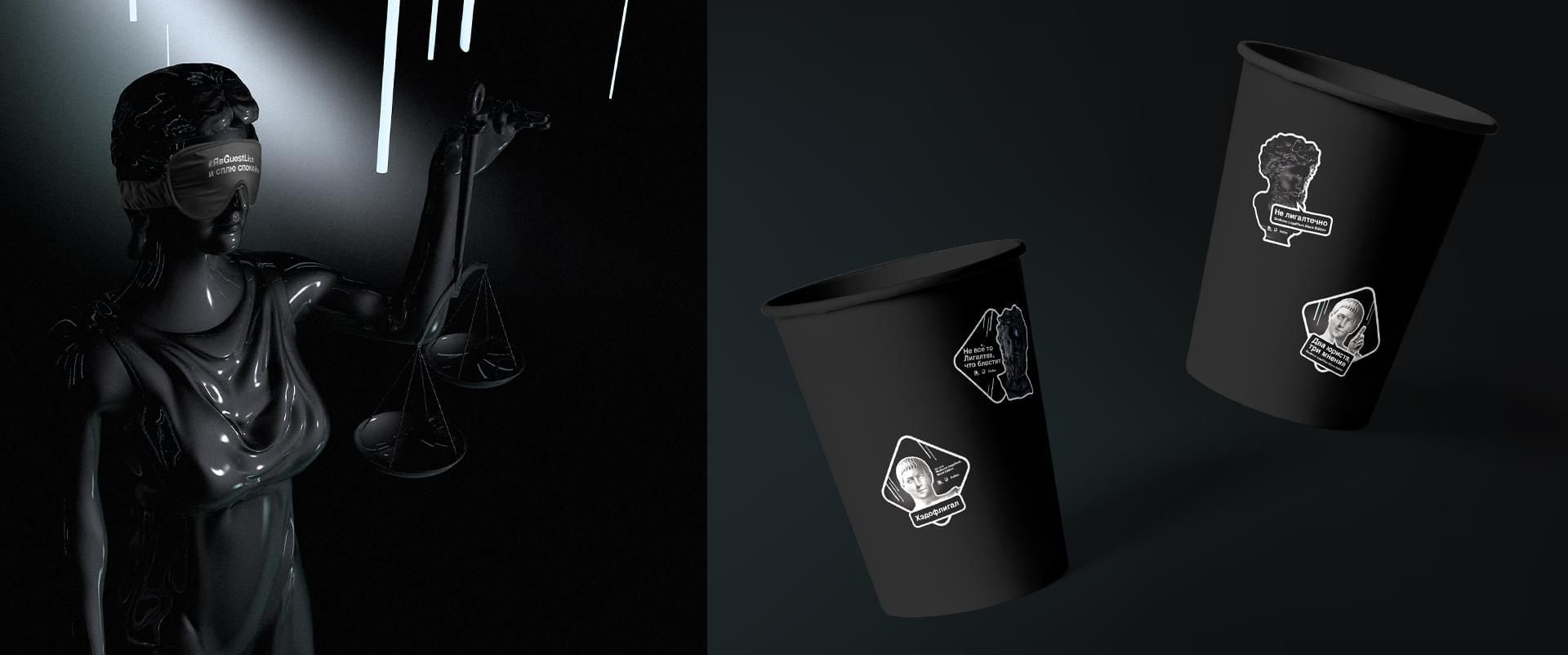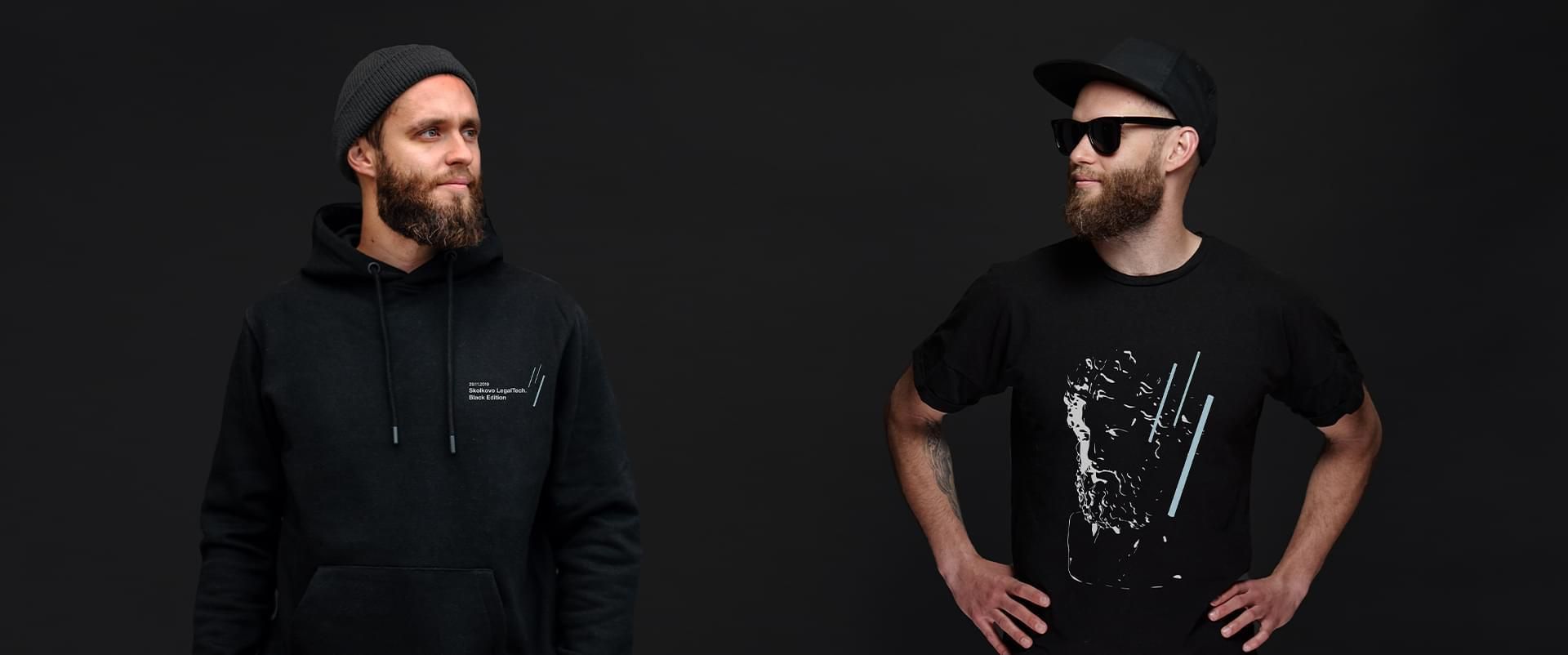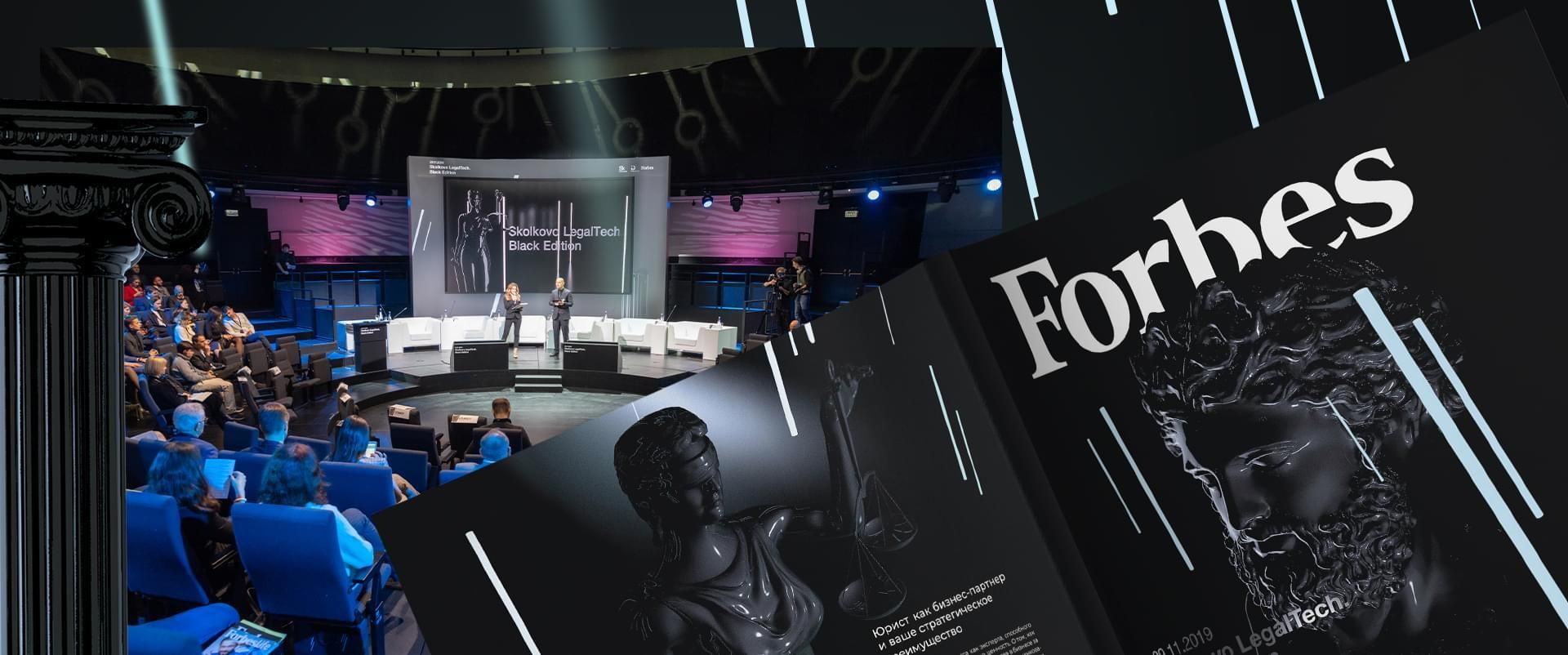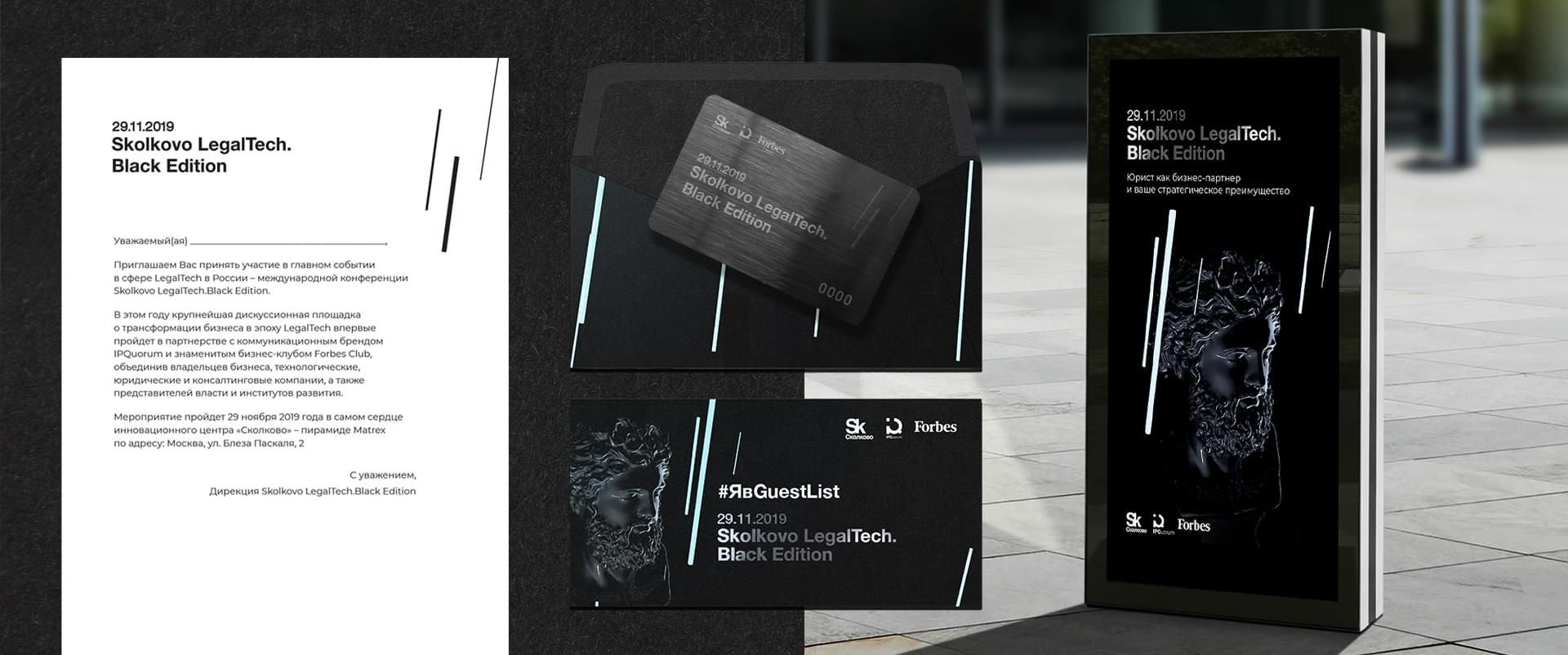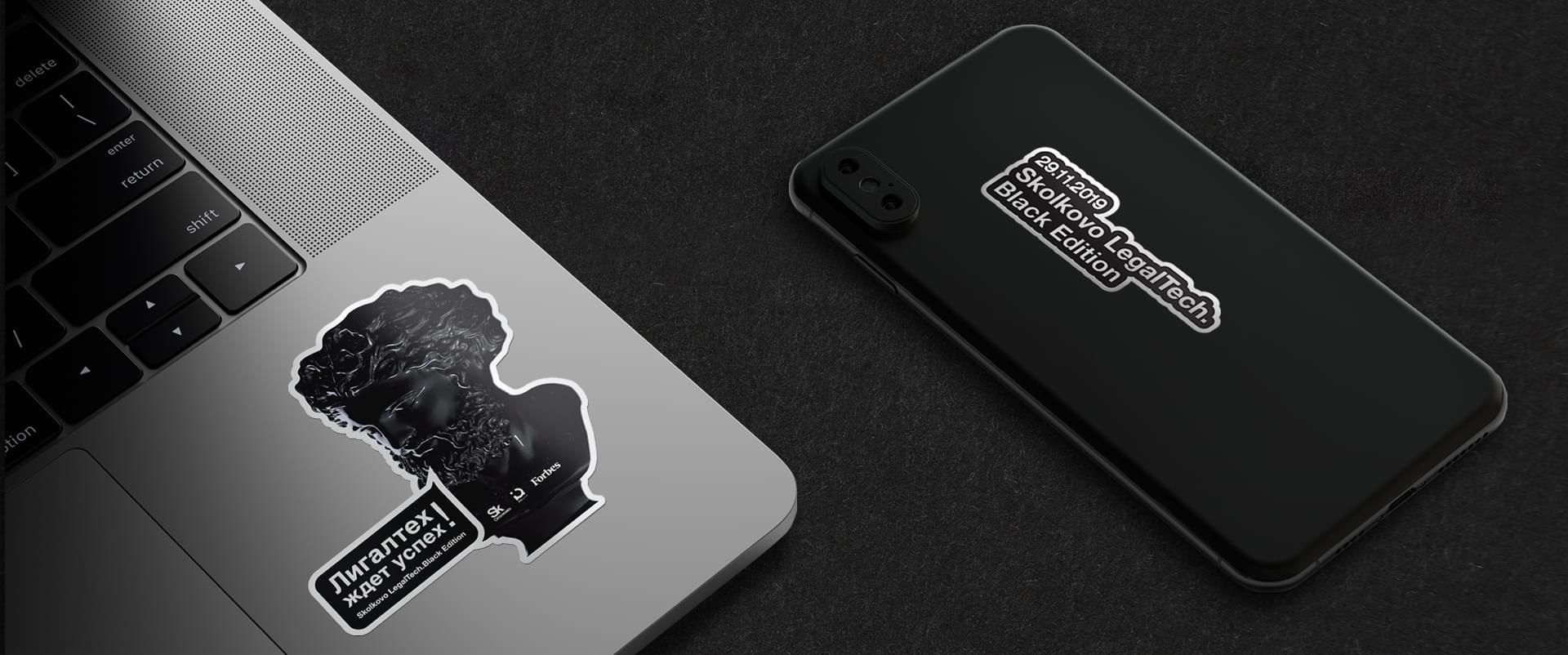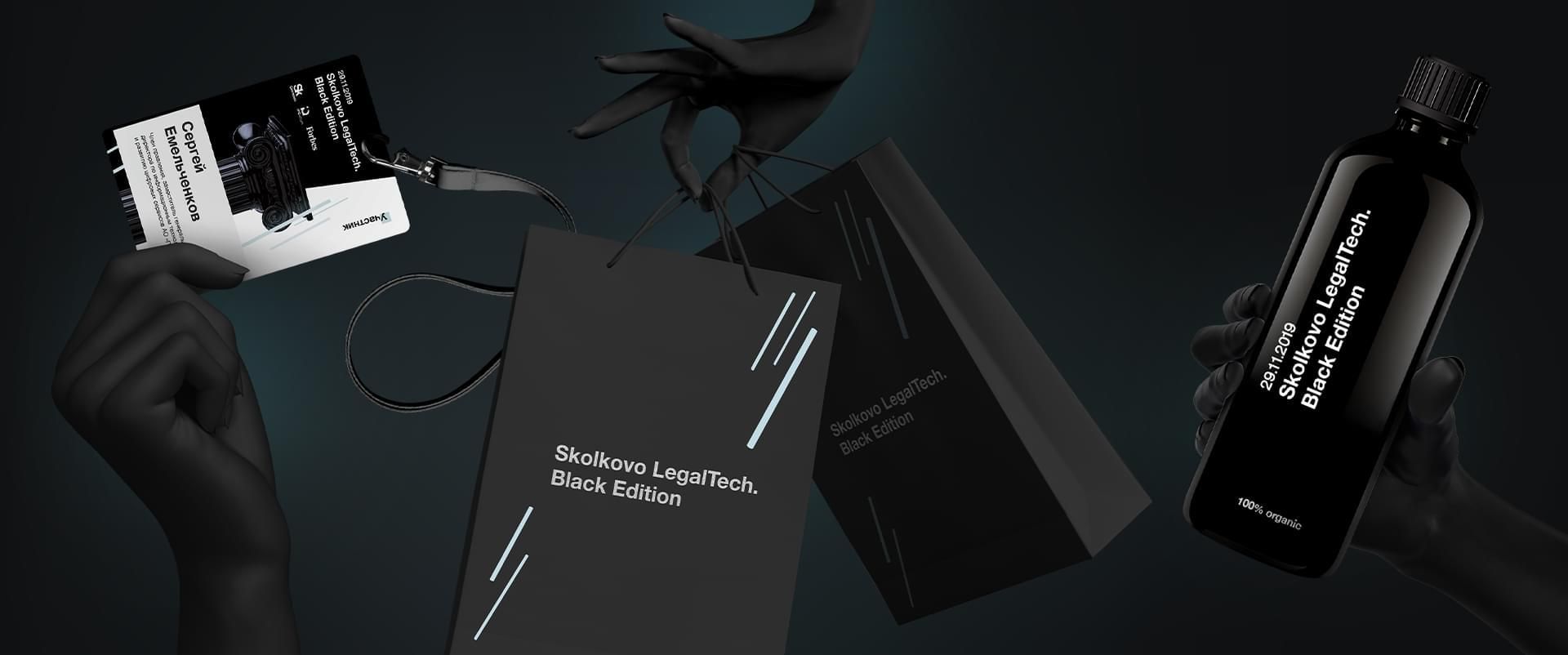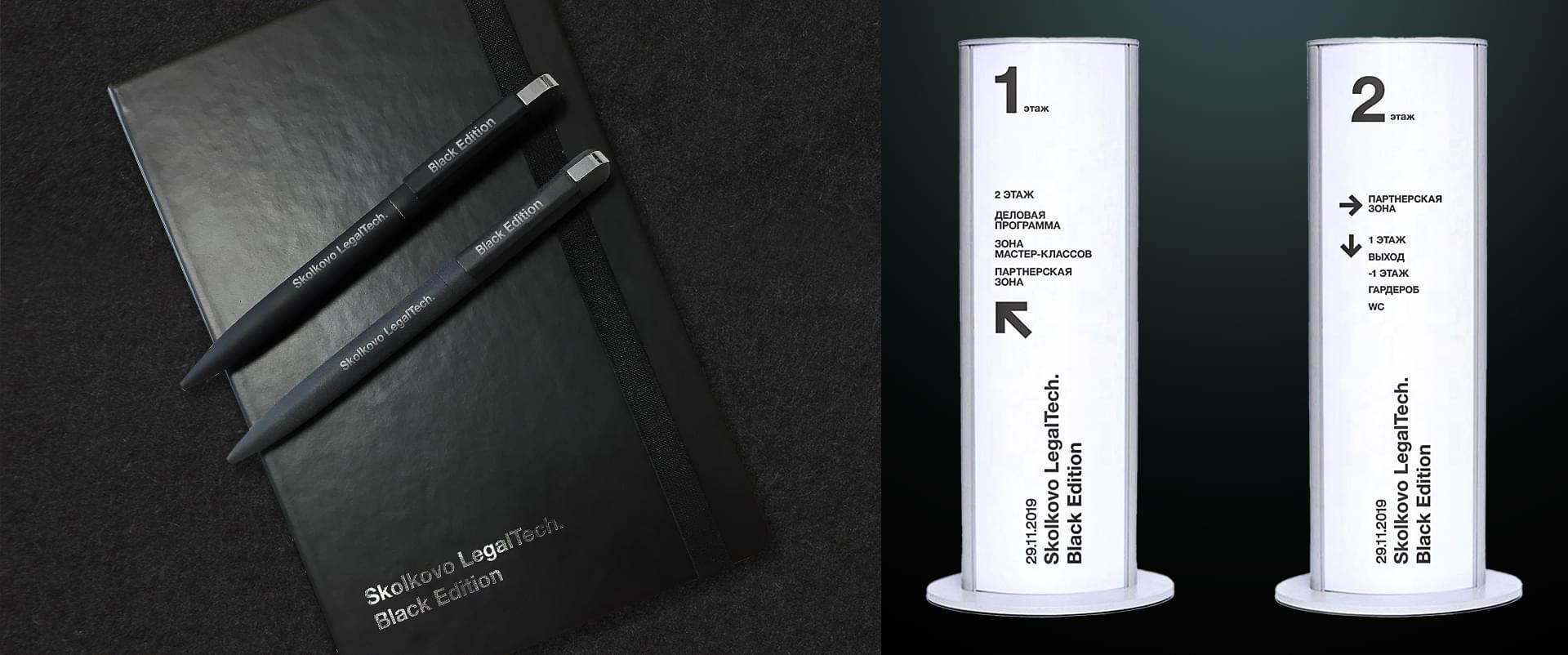 Illustrations

Layout design

Types of souvenir products
Production
we produced a promomarketing video;
we created a series of online video interviews;
we made a graphics package;
we provided photo and video coverage of all events;
we produced a post-event video;
we produced a series of online informational and educational videos as a follow-up to Skolkovo LegalTech.Black Edition.
Advertising videos

Hours of footage

Photos
Writing
we provided comprehensivemedia and public relations coverage of Skolkovo LegalTech.Black Edition: content marketing, media coverage, post-companies;
we created original news and analytical content, including expert columns and interviews;
we provided multi-genre content for a special section on the website of the communication platform.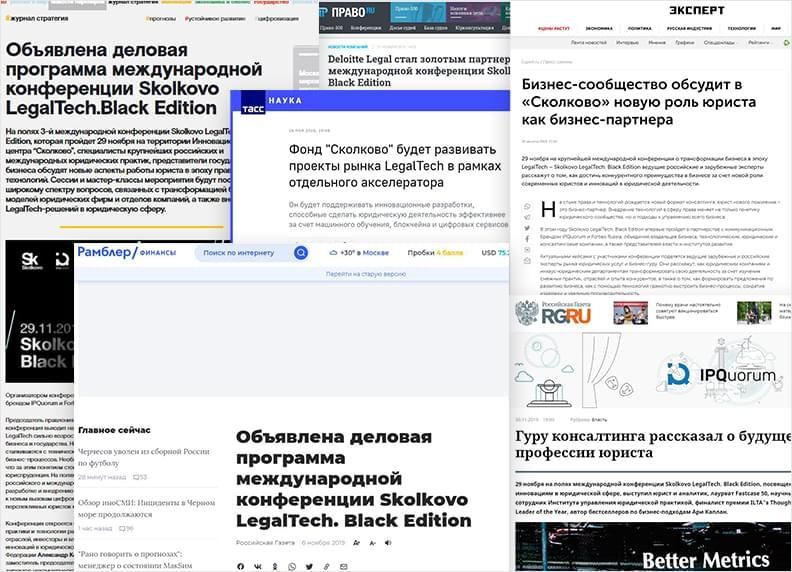 Press releases

News on the day of the event

Large-format interviews
Event & Mice
Organizational structure for the exhibition venue using an existing structure (art gallery at the mountain serpentine); We organized the operation of the OCHEY team's photo zone, where all attendees of the entertainment program received photographs of their very own irises.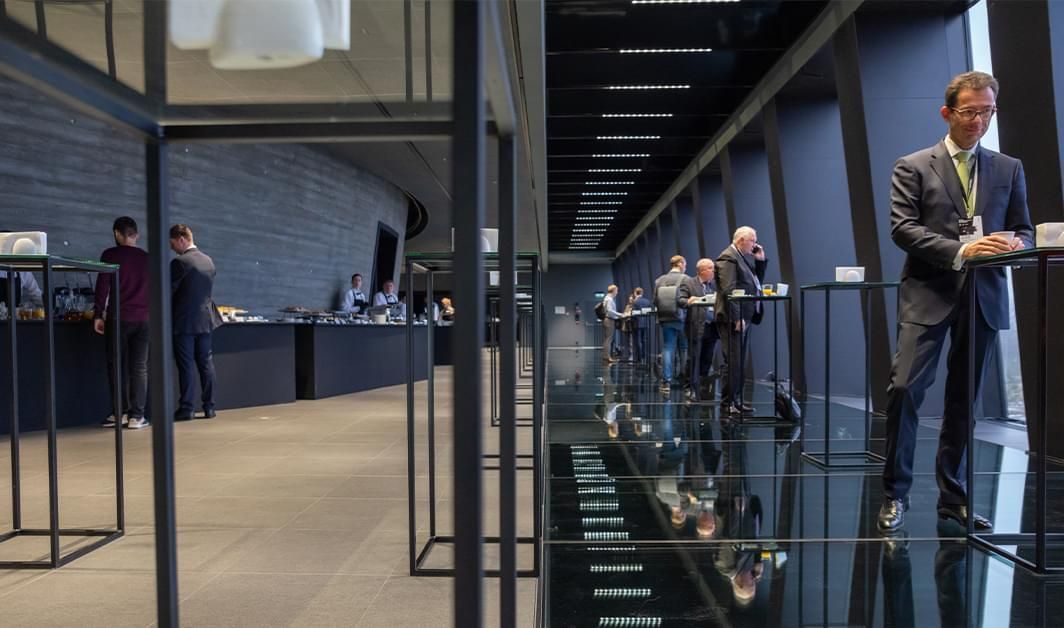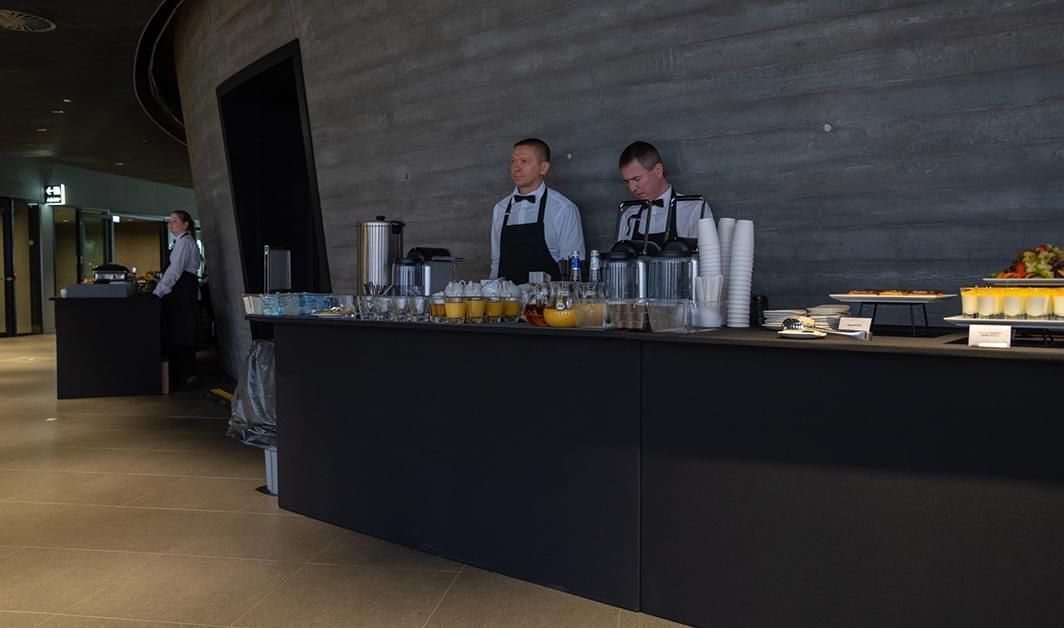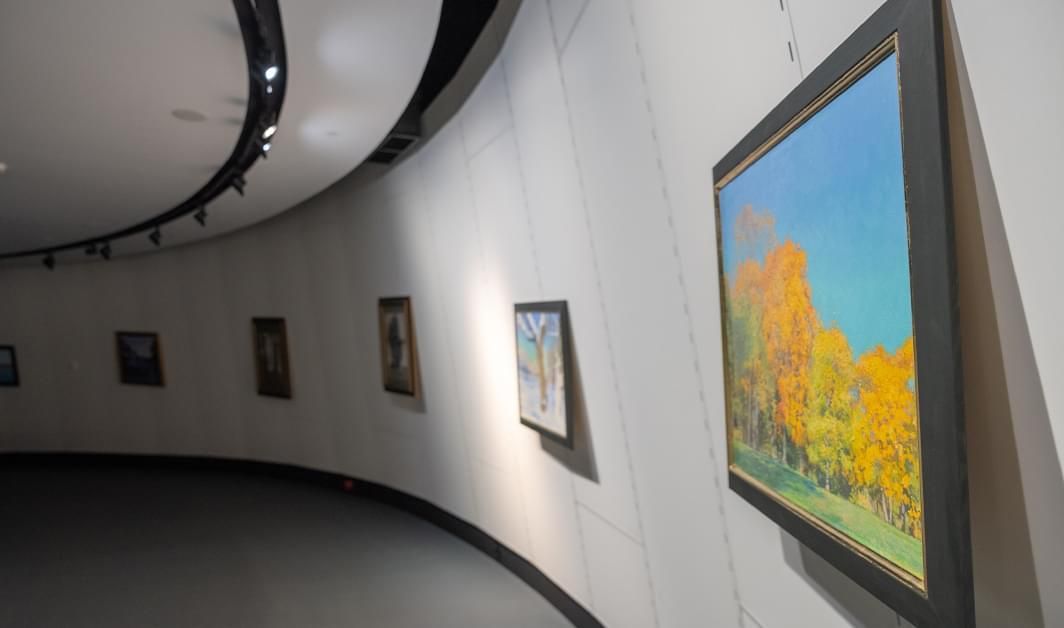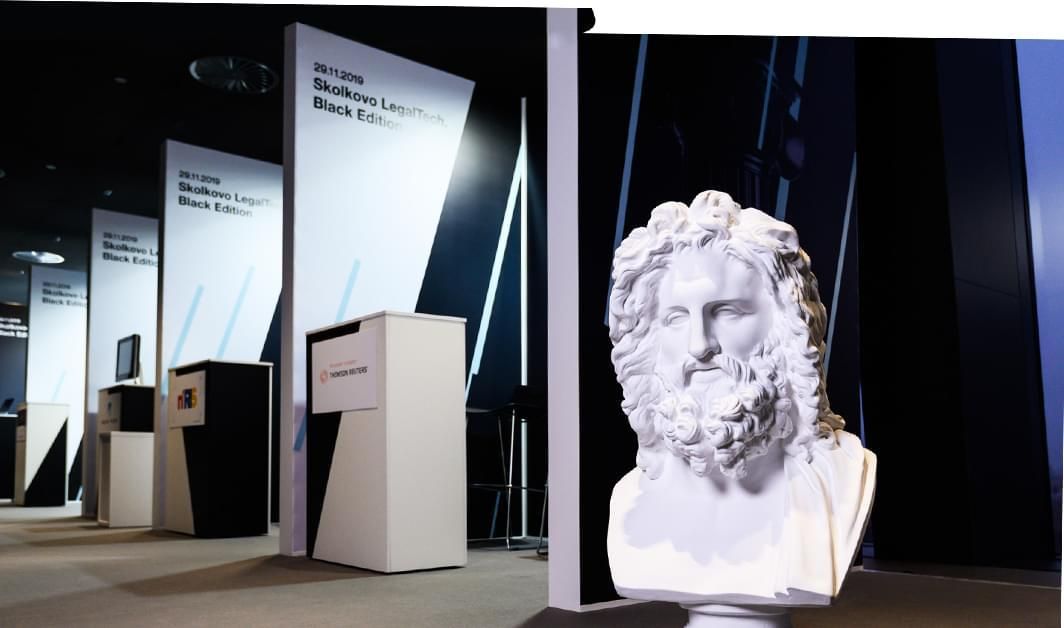 artworks in the exhibit

participants of photo shoots

Good mood
EXPO: spatial design and development
We developed the conceptual design for the Forum and exhibition venue.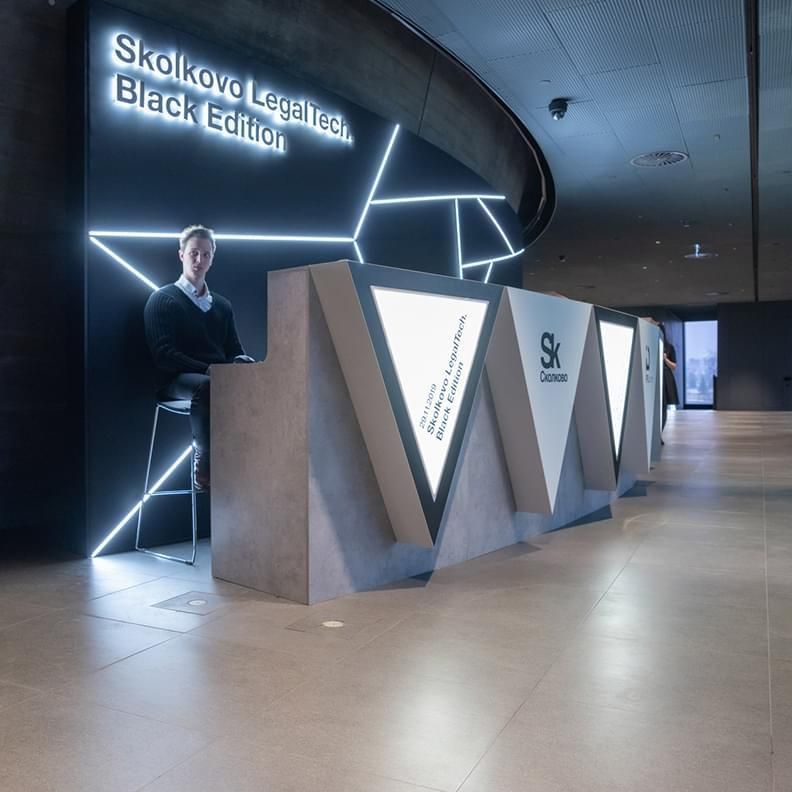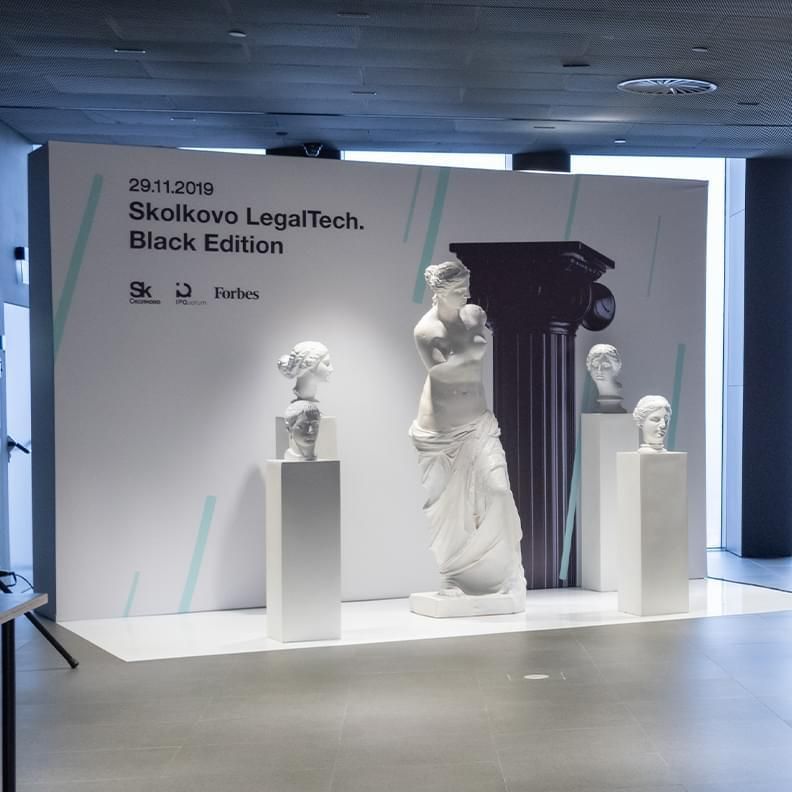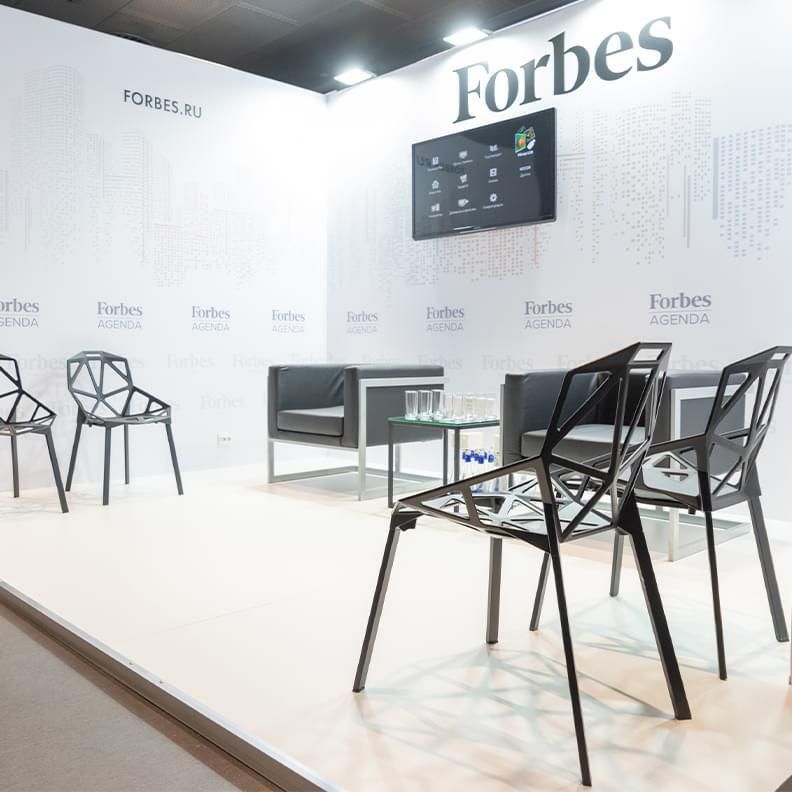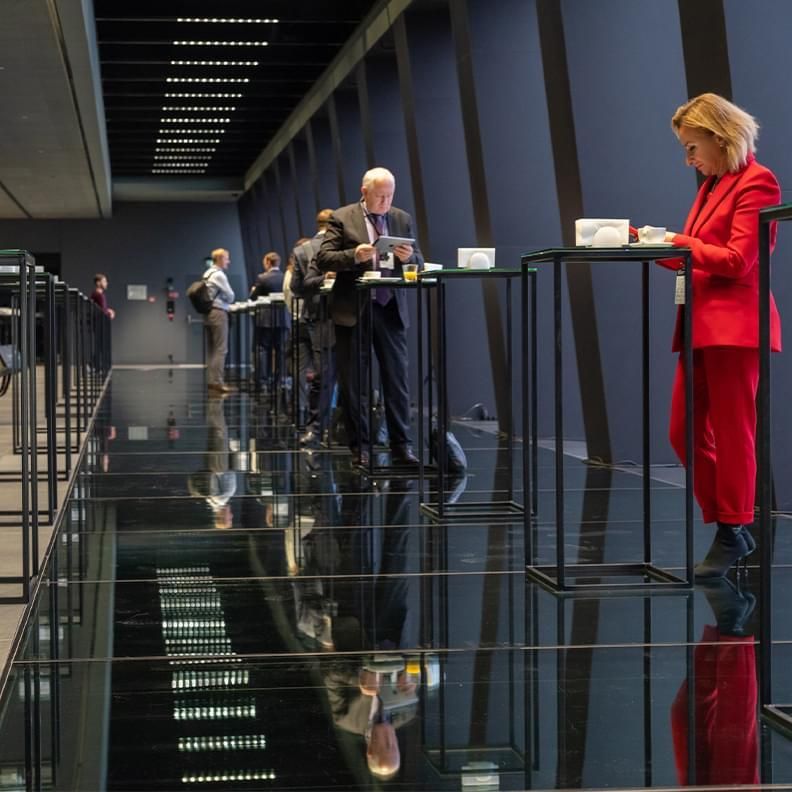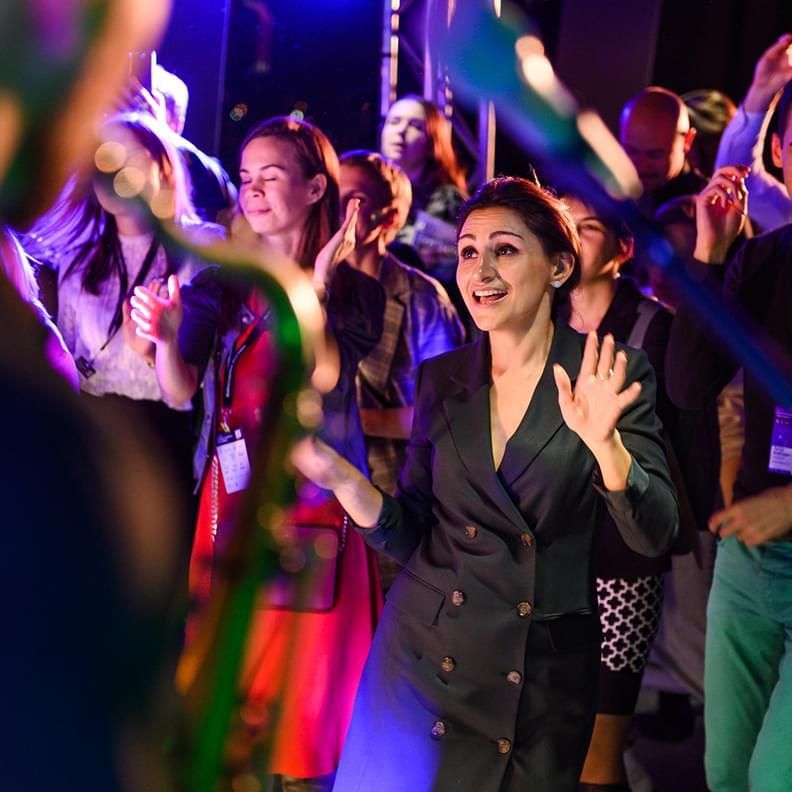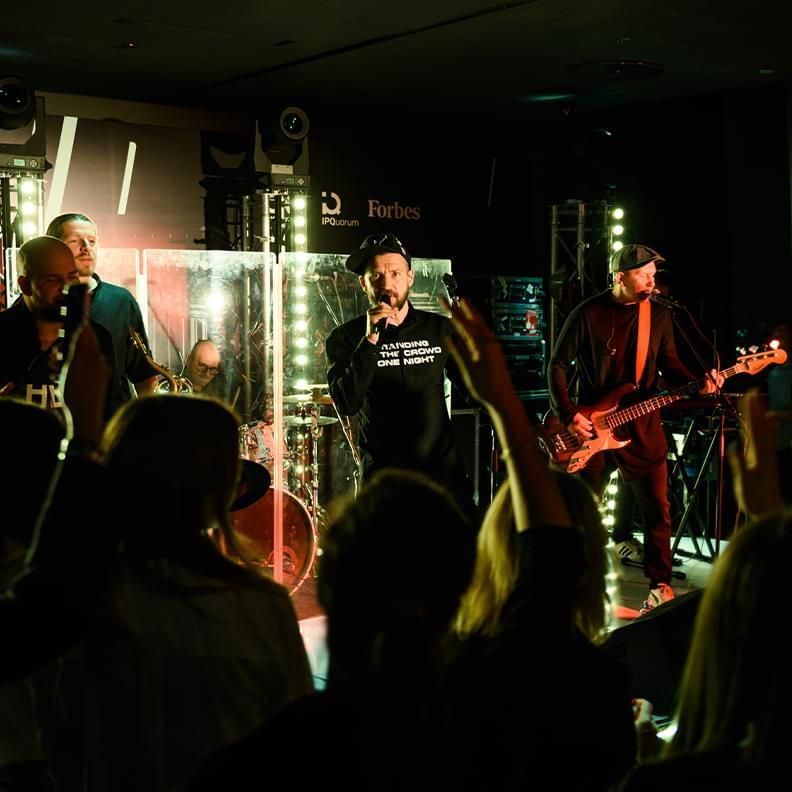 Web design and development
222
we createdan event landing page.